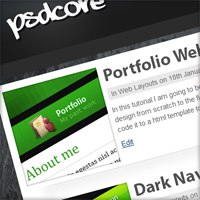 I'm happy to announce v2 of PSDCORE, which comes with a new design and a few updated features.
The old design was only meant to be temporary until I got around to making a better design. And a couple of days ago I decided to start on the new design because I was bored of the old design… Another thing that motivated me was being featured on PSD Vault as one of the High Quality Photoshop Tutorial Sites – he has great tutorials too so check it out :)
So I've redesigned the site from scratch and added a couple of new sections – articles and freebies. If you have any suggestions for the site, leave a comment and I'll think about it. Also if there are any bugs / something not working quite right you can quietly contact me :P
Looking back
Here's a screenshot from v1 for historical purposes (: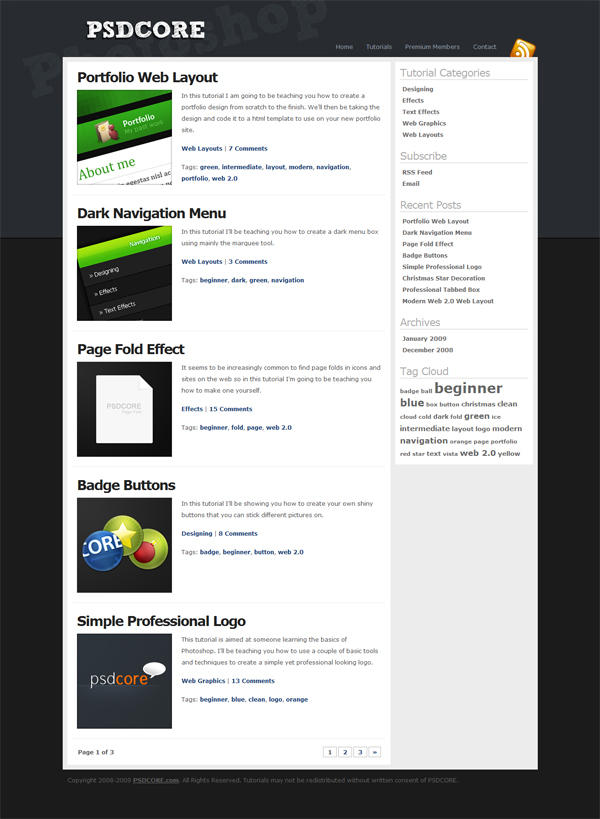 Updated comment area
The comment section now has Gravatars enabled, and now features threaded comments (so you can reply to some one else's comment directly under it).
Thanks to Chris Harrison I didn't need to learn how to style the threaded comments and instead just adjust his css :P
Friends box
I've also added in a friends list so if your site has good Photoshop/design related resources get in touch and we can set up a link exchange.
Web host
I'd also like to give a shoutout to my web host (JaguarPC) who have been great with hosting my site and if you are ever wanting a web host or want to move, I recommend using them!