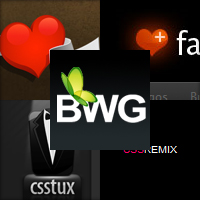 There are (possibly) thousands of CSS galleries out there and you really only need to visit a couple to get your inspiration from. So I've listed my favourite five CSS galleries which I visit regularly to keep up to date with new designs and trends.
This is my favourite-ist CSS gallery because it only has the top ones featured – so checking it once every few days will allow you to keep up easily. Also when you hover you mouse over each, there is a bigger preview which is useful.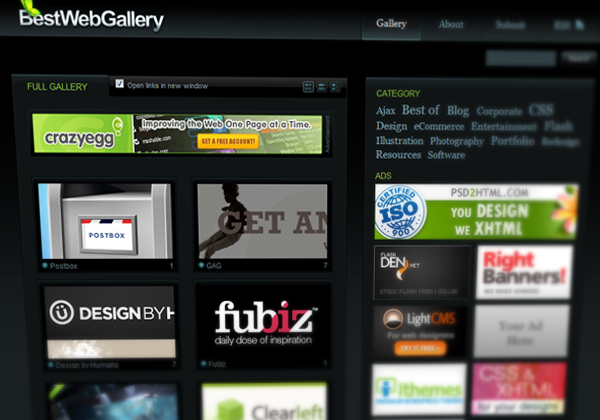 If you just want to look at WordPress designs, then check this gallery out because that's all they have :)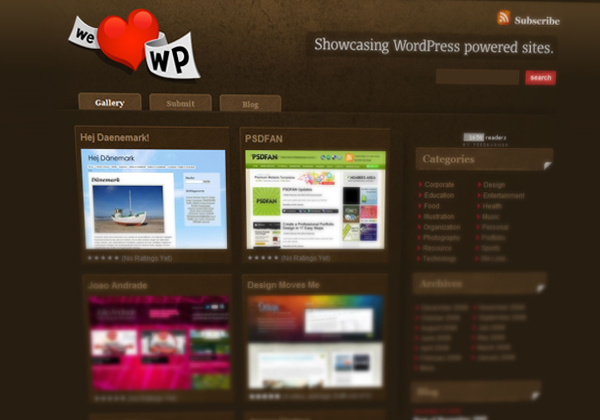 This one has quite a nice design itself which keeps the site tidy and wanting me to come back.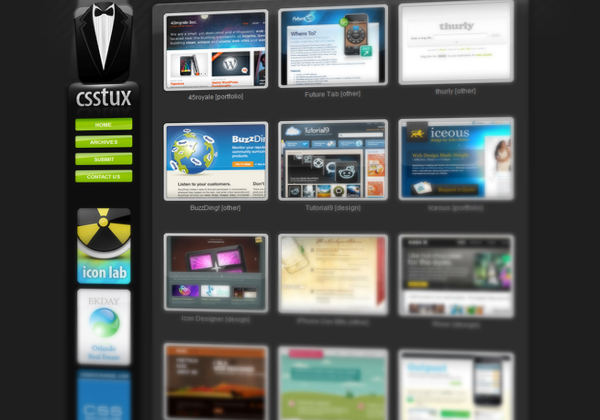 This one is quite good because it just has a whole heap of them on one page that you can glance around quickly to find one you want to vist.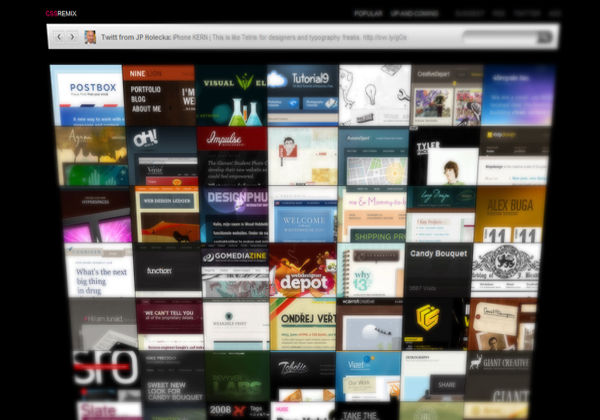 This site is great for inspiration for not only CSS sites but logos, business cards and flash websites as well.